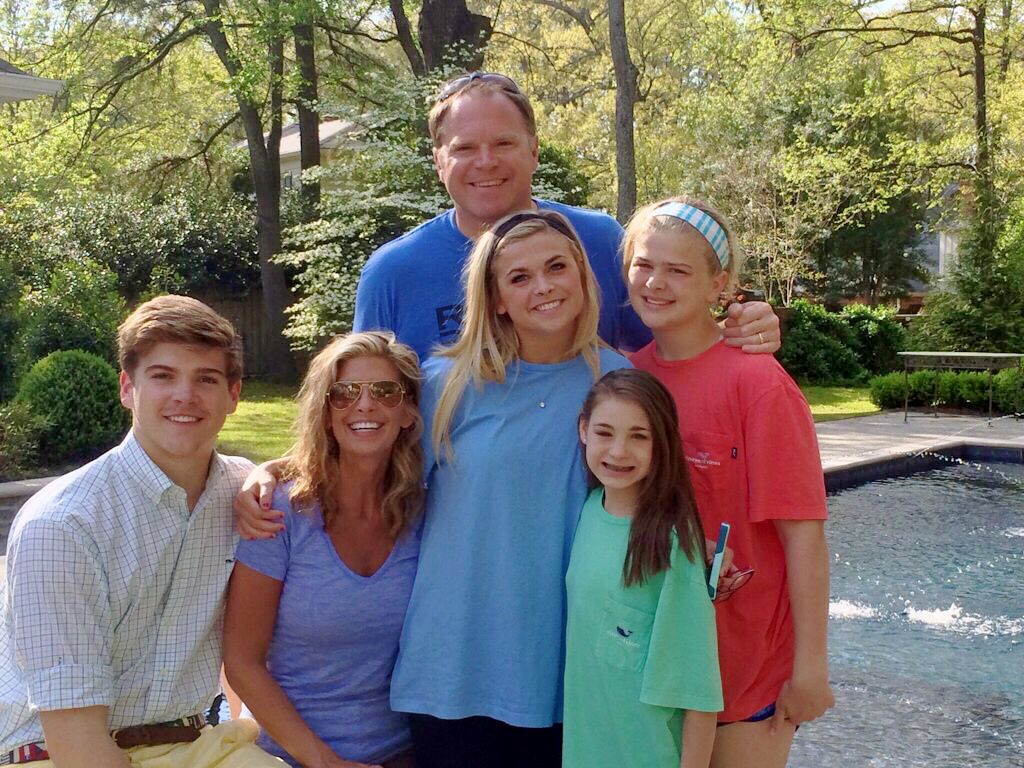 I have tried to be very purposeful about not bragging about my kids on social media. I have often kept my mouth closed because I don't want to flaunt or preen over their excellence. I'll give them a shout out every now and then, but I'm probably guiltier of exposing some of their flaws and bone-headed actions than their achievements. I think I do this because I care so much about what YOU think. I want you to like me and no one likes a bragger. I'm pretty sure I also have modeled this buttoned up behavior after my mom. You are likely never to hear her brag on her kids or grandkids. She doesn't flash pictures or list accolades. It's not that she isn't proud. She would rather listen. All of her kids and grandkids know she loves them. She does a great job of communicating that in private and so public praise is not her imperative.
She is a great role model and I have modeled lots of my behavior after hers. She may have gotten this right, but maybe not. I may have gotten it wrong too. Public affirmation goes a long way. My kids know I love them. I think they know how proud I am of them, but when I tell others about how excellent I think they are, they swell with my stamp of approval.
Do you think maybe that the praises that are voiced at the city gate for the proverbs 31 woman were the "Atta Girl" she needed from her husband and children to keep pursuing excellence? I'm sure she knew her family loved and respected her and so what would be the point of public praise at the city gate?
God the Father and Jesus loved each other with a greater lover than we can even understand. They lived in communion with each other. They were one. They also publicly affirmed their love and their delight over the other's actions.
 "And a voice from heaven said, "This is my Son, whom I love; with him I am well pleased."" Matthew 3:17 (NIV)

"Here is my servant, whom I uphold,

My chosen one in whom I delight;" Isaiah 42:1 (NIV)

 "No one has ever seen God, but the one and only Son, who is himself God and is in closest relationship with the Father, has made him known." John 1:18 (NIV)

"At that time Jesus said, "I praise you, Father, Lord of heaven and earth… " Matthew 11:25 (NIV)

"Our Father in heaven, hallowed be your name," Matthew 6:9 (NIV)
Is there anyone better to model our behavior after than Jesus? We are certainly here to brag on Jesus and all He has done for us and all we know Him to be, but I think it is safe to assume that we should publicly be affirming and even bragging on those He has given us to love and care for. This is a beautiful way to add a layer of desperately needed encouragement that cannot be found in private. With that being said, let me tell you a few things about the Nelsons!
Bess Nelson is lovely. She invests deeply in friends. She is one of the hardest workers I have ever met. She meets challenges with enthusiasm. She hungers for God's word and willingly receives the shaping touch of the Holy Spirit in her life. She has the best laugh I have ever heard. When she is really tickled, she cries. Her outer beauty disarms people and opens doors for her to share her beautiful heart. She is delightful. I would choose to hang out with her every day of the year.
David Nelson is also beautiful. He is sincere and teachable. He cares passionately about justice and is vigilant about being respectful. He stands out and is aware that people are always watching him. With eyes on him, he takes ownership of his opportunities to establish an environment of peace. He loves learning and sharing what he knows. He is an amazing athlete. He is incredibly gentle and he shows such tenderness to me that my heart hurts at the realization he is leaving us this year.
Catey Nelson is the perfect picture of a lady. She is sweet. She is the most affectionate person I have ever met. She loves to serve others. She is selfless without hesitation. She is incredibly funny. She was the prettiest baby I have ever seen in my life and she gets prettier every day. She loves being on a team and consistently contributes skill and encouragement wherever she goes. She is my namesake and I would be so lucky to be more like her.
Mary Moore is my heart. This little champion fights for everything. When confronted with a challenge, she never gives up and she never complains about anything. She has more bounce than I knew was possible. When she fails, she shakes it off and smiles about it. She forgives without abandon. She smiles and hugs and laughs as often as she takes a breath. She only sees the good in others. She is innocent and she has changed my life more than any other person on earth.
Pat Nelson is my favorite. He is wise and his love for me is greater than I ever dreamed was possible and much more than I deserve. He is funny and strong and so freakin handsome. He loves his friends and loves my family. He has incredible leadership gifts and has tirelessly used his skills in our family business, church and city. He adores his kids and even though he denies it, he adores my dog.
My people don't always read my blog, so if you see them, please tell them how proud I am, and if you are willing, please comment below on how proud you are of your people too. There is plenty of room and reason to brag! XO C
Bragging Rights