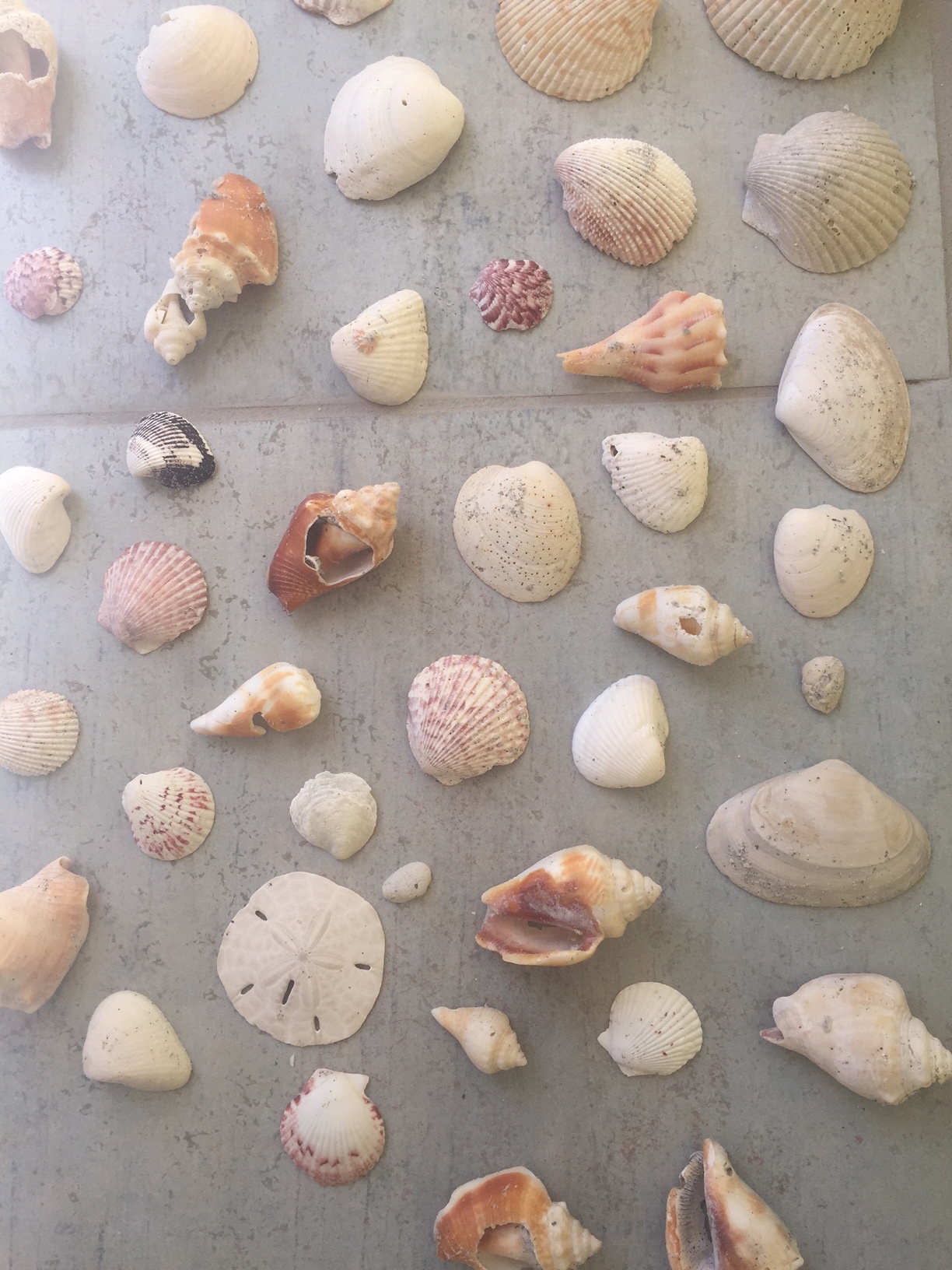 Yesterday morning my youngest daughter and I went hunting for shells. We got up early in order to find the best ones that the tide had brought in. Within the first minute we had already deemed a few as treasures, but as we continued our hunt along the shoreline, we became picky. After the first 10 yards, a shell needed to be intact, colorful or big. As our treasure hunt extended, the shell's collectability was in jeopardy. By the end of the hunt, the only way a shell ended up in our bag was if it was superbly unique.
We were really excited when we spotted the very first shell, but with each step we needed more. As we raised the standard, we didn't lose our enthusiasm, but it took more for us to get excited.
Our shell hunting is reflective of the dogged pursuit for contentment that so many of us cling to. Baby food is satisfying until we are introduced to graham crackers and graham crakes lose to cookies. By the time we are introduced to ice cream and cake, the thought of consuming baby food is just plain gross.
No one would choose to live in the dorm again, after they have lived in a beautiful house. Camping out loses to resort vacations. Designer clothes edge out hand me downs. MVP's eclipse participants. 6 figure salaries trump hourly wages and so forth and so on.
We all seek contentment and we need more and more to achieve it. The great news for all of us is that contentment is possible…. In fact, it is guaranteed. There is a hole in each of us that want s to be filled up, and there is someone totally awesome who is ready to do the filling.
Jesus is the giver of good things. He is the satisfier of your soul. Nothing else compares to Him and He never gets tired of sharing himself. We can have more and more and never reach the limit of his love. Seek and pursue Him and you can be content in every circumstance. Oh dear friends, find comfort in Jesus. Consume His promises and the meat of His word. Satisfy your soul on these truths:
"The fear of the Lord leads to life; then one rests content, untouched by trouble." Proverbs 19:23 (NIV)

"Those who seek the Lord lack on good thing." Psalm 34:10 (NIV)

"A heart at peace gives life to the body, but envy rots the bones." Proverbs 14:30 (NIV)

"And He has said to me, 'My grace is sufficient for you, for power is perfected in weakness'…. Therefore I am well content with weaknesses, with insults, with distress, with persecutions, with difficulties for Christ's sake, for when I am weak, then I am strong." 2 Corinthians 12:9-10 (NIV)
"In the morning when I rise, give me Jesus.

Give me Jesus, give me Jesus.

You can have all this world,

But give me Jesus.

And when I am alone, give me Jesus.

Give me Jesus, give me Jesus.

You can have all this world,

But give me Jesus.

And when I come to die, give me Jesus.

Give me Jesus, give me Jesus.

You can have all this world,

But give me Jesus."

Fernando Ortega 1999