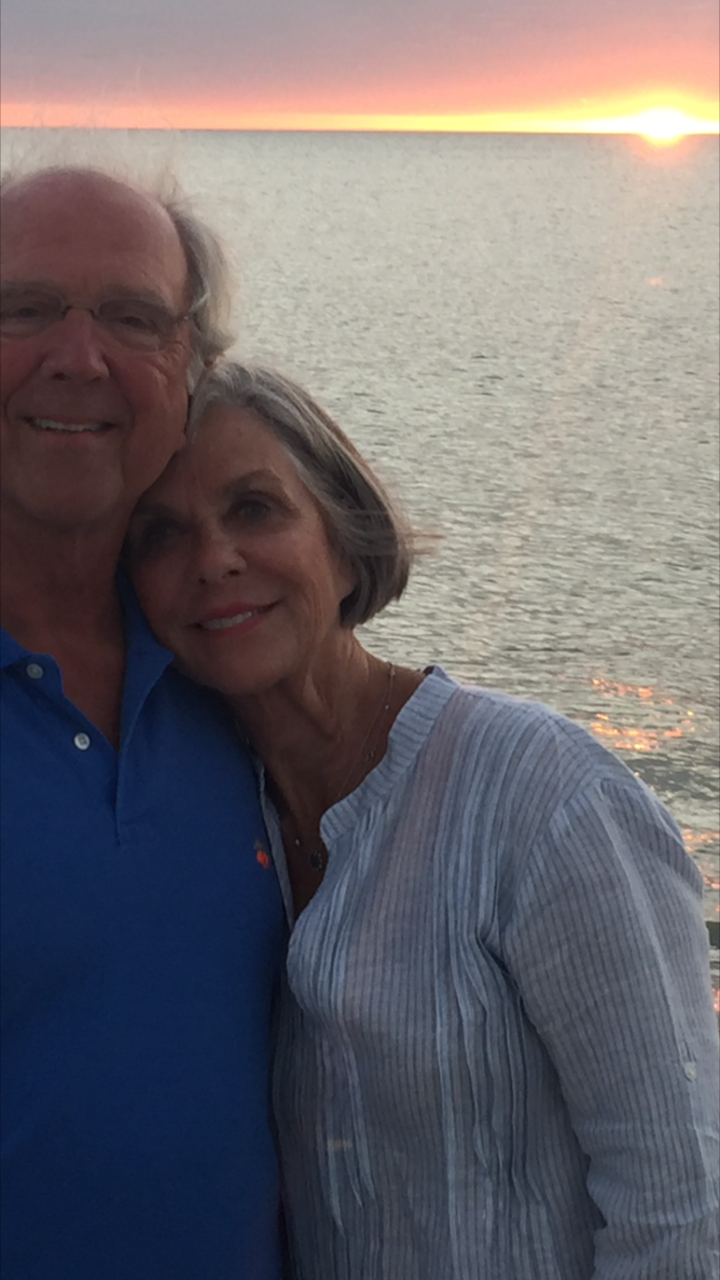 Last weekend was one of my favorite weekends ever. It was chock full of celebration. Both of my parents have 70th birthdays this year and they were ready to throw a seriously legit party. Friends and family traveled from all over to join us and along with many close friends, we danced the night away. It was reminiscent of a wedding reception… so much so that hours before the party my mom told me that she was having trouble deciding if she felt more like a septuagenarian or a bride. I have never seen my parents more joyful or full of life. My beautiful dancing stilettos were blessed right off of my feet.
As great as the party was, the biggest blessing came in the bigger picture. My parents have been through the ringer. They have both survived cancer in the last few years. They have had to endure the parenting heartache that comes from loving imperfect kids like me. They have been broken over things that are pretty public and other wounds that that they hold close to the vest. There have been appropriate seasons for grief and for mourning, and seasons where their prayers were heavy with pleading and petition. Not all prayers have been answered in the ways they would hope, but for right now, this is a season of thanksgiving and unabated celebration. Their joy steers me and I hope it can instruct you too.
We should not wait to rejoice until all our ducks are in a row. We live in a sad, sick and imperfect world and until we are with Jesus in heaven, we won't have a clue as to what a real celebration is. Do you remember Lot's wife? She and her family were living in a wicked city that God was set to destroy. Her husband, Lot and his uncle Abraham did some serious pleading and petitioning with God to spare their city and their home (Genesis 18 and 19).God did not spare their city, but He was merciful to Lot and his family; even to the point of having Angels grab them each by the hand and expediently escort them out of their burning hometown. Instead of being grateful and looking forward, Lot's wife was entrenched in the past. She looked back and it destroyed her.
Do you remember Shadrach, Meshach, and Abednego? They were thrown into a screaming hot furnace because they held fast to their faith and were obedient to the Lord. They were praying men and must have pleaded and petitioned with God to change the script and keep them far away from the flames. God did spare their lives and even joined them during their suffering, but He did NOT spare them from the literal trial by fire. Their reaction to the deliverance is far different from the reaction of Lot's wife:
"So Shadrach, Meshach, and Abednego stepped out of the fire. Then the high officers, officials, governors, and advisers crowded around them and saw that the fire had not touched them. Not a hair on their heads was singed, and their clothing was not scorched. They didn't even smell of smoke!" Daniel 3:27 (NLT)
They didn't even smell like smoke! They had been through the ringer, but they looked forward and refused to wallow in the stink and sadness of prayers unanswered and wretchedness of pain and heartache.
To be clear, there is a time to mourn. I just finished studying the book of Esther this morning and this book concludes with instructions for appropriate times to mourn and to celebrate:
" These letters established the Festival of Purim—an annual celebration of these days at the appointed time, decreed by both Mordecai the Jew and Queen Esther. (The people decided to observe this festival, just as they had decided for themselves and their descendants to establish the times of fasting and mourning.)" Esther 9:31 (NLT)
God is in control. When He appoints times of suffering, we are called to fast, and mourn, but when He delivers, we are called to celebrate. We must not be blind to the delivery. If we are always looking back at the duck still out of the row, we won't recognize our hand held escort ushering us out of the fire.
Happy Happy 70th Mom and Dad. Thank you for the beautiful example you have set for rejoicing always and how to embrace the time to dance in an imperfect world.
"For everything there is a season,

A time for every activity under heaven.

A time to cry and a time to laugh.

A time to grieve and a time to dance." Ecc 3:1 and 4 (NLT)

 "Always be full of joy in the Lord. I say it again—rejoice!

Let everyone see that you are considerate in all you do. Remember, the Lord is coming soon.

Don't worry about anything; instead, pray about everything. Tell God what you need, and thank him for all he has done.  Then you will experience God's peace, which exceeds anything we can understand. His peace will guard your hearts and minds as you live in Christ Jesus.

And now, dear brothers and sisters, one final thing. Fix your thoughts on what is true, and honorable, and right, and pure, and lovely, and admirable. Think about things that are excellent and worthy of praise." Philippians 4:4-8 (NLT)