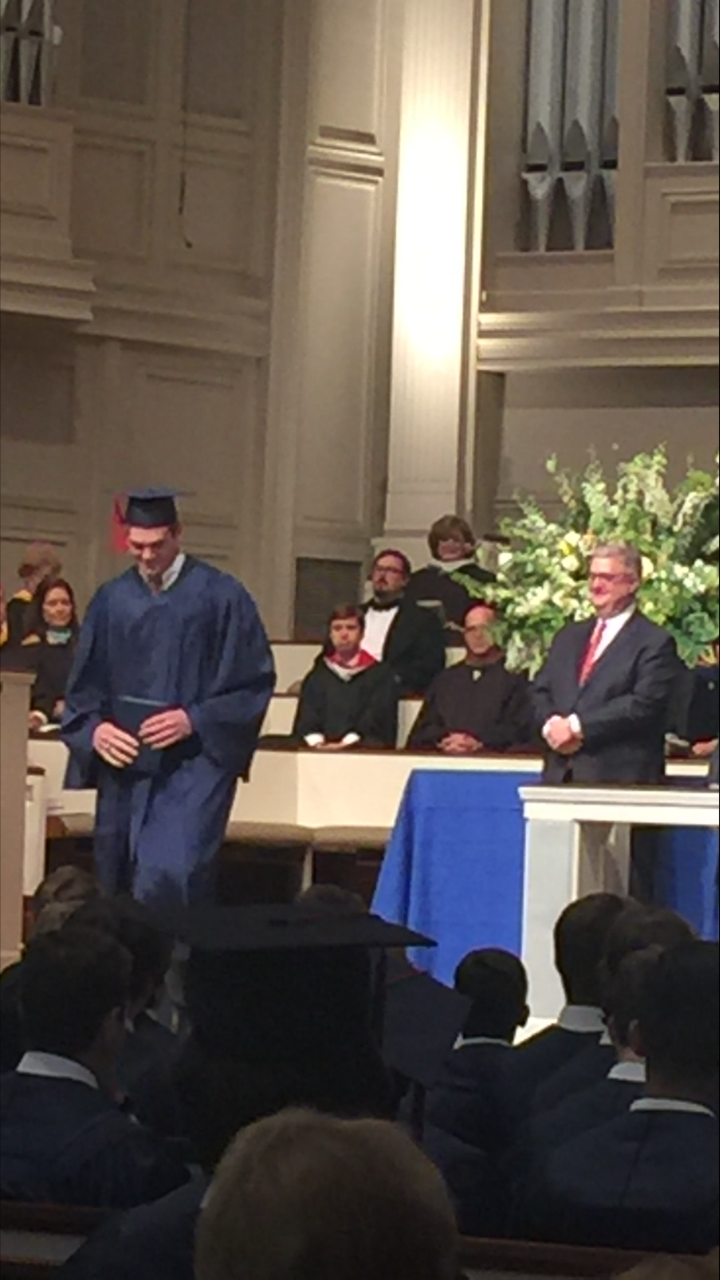 "When they couldn't find him, they went back to Jerusalem to search for him there. Three days later they finally discovered him in the Temple… His parents didn't know what to think. "Son," his mother said to him, "why have you done this to us? Your father and I have been frantic, searching for you everywhere." Luke 2:45-48 abbr. (NLT)
A couple years ago, our son put us through the ringer. He was making typical boneheaded teenage boy mistakes. His father and I responded by tightening the reigns, seeking counsel from seasoned parents and wiser adults, and prayer. We prayed a lot and I cried a lot too. This week I found some of my journals from that season of life and remembered all the fear. I was afraid of losing him. I was afraid that I had blown it as a mom and that I had lost the opportunity to have a relationship with him. I was afraid that I hadn't been careful enough with this beautiful boy that God had given me to take care of. I was afraid that he would never graduate high school or go to college. I was afraid to let go.
It wasn't time to let go and that is where the fear was rooted, but now it is time. Our son lived and learned and then he began to soar. He graduated yesterday and his future is bright. Our relationship is strong and I'm so amazed by and proud of him. A level of difficulty and pain usually accompany letting go, but you can become frantic when the time isn't right. When the time is right, we are given the grace to step back and release…notwithstanding the pain.
Mary knew that she would suffer incredible heartache as she loved and mothered the Son of God.
"a sword will pierce your very soul" Luke 2:35 (NLT)
Mary's goodbye to her son and the anguish she suffered is so far beyond any pain you and I will ever endure, but on the day she watched him die on the cross, there is no mention of her being frantic. The pain was pervasive, but the time was right.
Letting go is painful, but there is a time to let go. When the time is right, anxiety shouldn't be invited to the farewell party. I'd be an idiot to compare myself to Mary, but I am so comforted by her today.
If you are twisted up about letting something or someone go, maybe it isn't the right time. Our awesome God is the Alpha and Omega. He is the author of time and timing. For many of us this summer, it IS time to let go, and to all you moms of graduates, I'm standing there with you. I'm sharing the tears and prayers but not the anxiety. It's time. Be frantic-free. Your little birds are ready to take flight. I'm praying they will each soar to the heights that God has intended for them.
"Give all your worries and cares to God, for he cares about you." 1 Peter 5:7 (NLT)

A Time for Everything
3 
For everything there is a season,

A time for every activity under heaven.

A time to be born and a time to die.

A time to plant and a time to harvest.

A time to kill and a time to heal.

A time to tear down and a time to build up.

A time to cry and a time to laugh.

A time to grieve and a time to dance.

A time to scatter stones and a time to gather stones.

A time to embrace and a time to turn away.

A time to search and a time to quit searching.

A time to keep and a time to throw away.

A time to tear and a time to mend.

A time to be quiet and a time to speak.

A time to love and a time to hate.

A time for war and a time for peace. Ecc 3:1-8 (NLT)