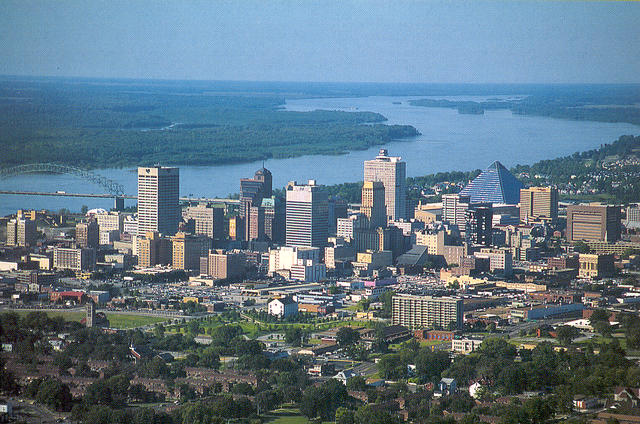 I have really enjoyed the recent walk down memory lane as I read the "I'm so Memphis" posts. The Hungry Fisherman, Peaches Records and Godfather's Pizza are a few of my East Memphis memories. It is sweet to remember and celebrate our roots, but this trend also brings to mind a reputation that we Memphians have that isn't quite so sweet.
Pat and I have had the blessing of becoming friends with and mentoring young couples that move here for advanced education or 1st job opportunities. We have heard from them on many occasions that this is a very difficult town to settle in to. I have been surprised and sad to hear this. I have lived here all my life and the thing I love most about this city is the people, but they feel like outcasts when answering the question, "Where did you go to school?". They see us celebrating our childhood friendships, and not looking to build new ones. For the most part, these young couples don't feel like investing in Memphis, because the long-termers (including me) don't receive them with open arms.
I believe that it would be a much better reflection of being SO Memphis if, while we celebrate the past, we also embrace the NEW! Invite a New Memphian into your home or out to your favorite BBQ joint. Introduce the new kid to the things that make you love Memphis today….or…. try something new to Memphis with your own family. Visit the Kroc Center, the Civil Rights Museum or the Visible School downtown. There are brand new and exciting things happening in our city and many new memories to be made. There are ministries all over town that need our time and prayer and money. Pitching in and helping our neighbors in need increases our passion for this great city. I would love to see my children choose Memphis as their adult home and watch them actively love it by investing their time and talent here.
Oh my dearest Memphians, Celebrate. Your memories and heritage are great, but please do all you can to pave the way for those new to our city to create an "I Love Memphis" legacy too. Wouldn't it be great if people who moved to this town never wanted to leave, because we embraced them and made them feel at home?
I love Memphis. I believe the future is bright for Memphis and I believe we can all help if we are as conscious about looking forward as we are about looking back.
"Never let loyalty and kindness leave you!
 Write them deep within your heart." Proverbs 3:3 (NLT)