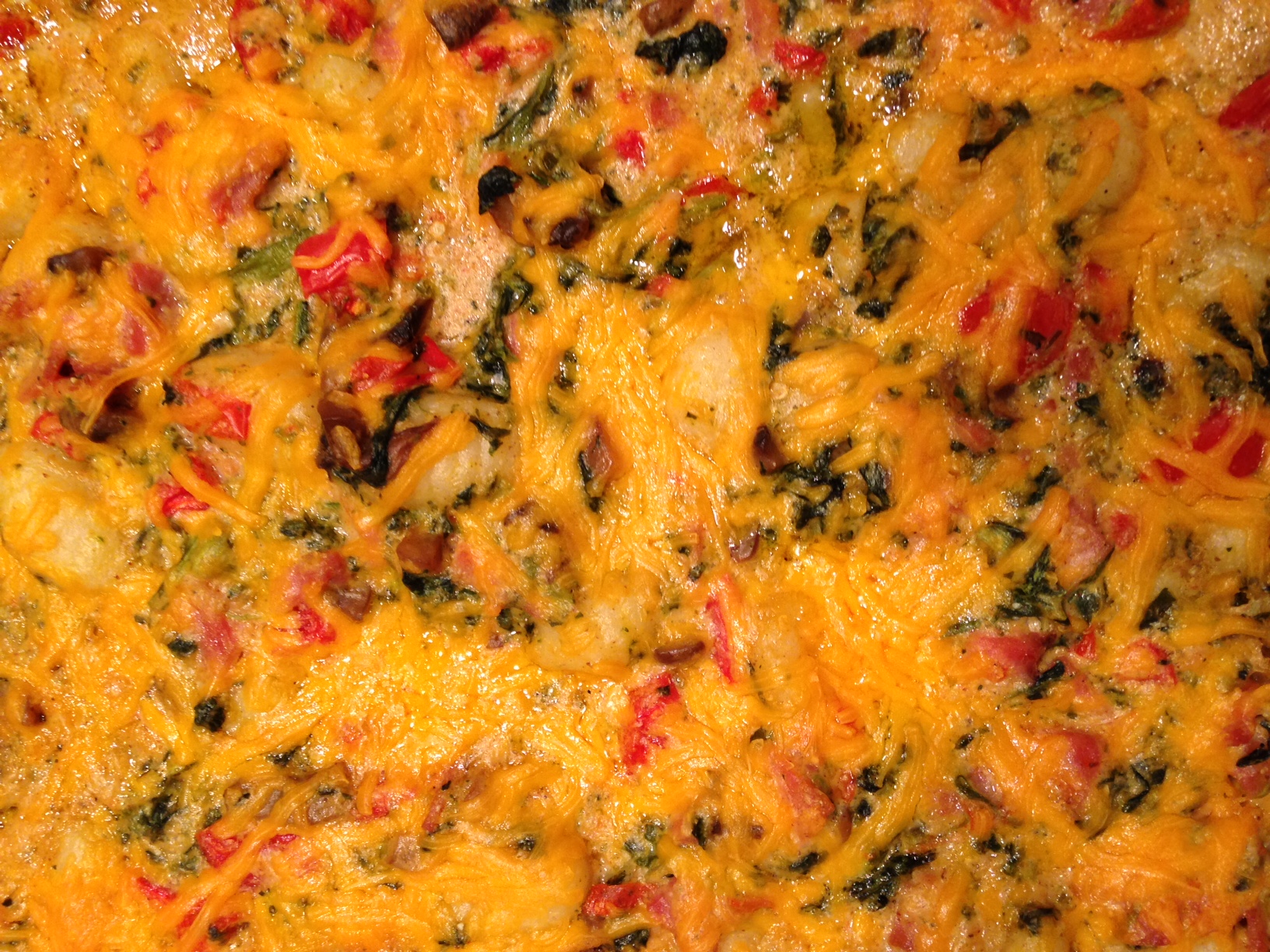 Last night was one of those rare occasions that all the teens (minus the Texan) were able to be home for dinner. We have been eating on the run and never together. A normal night in our home includes a sporting event or meeting or cheer practice, and I didn't realize that we would enjoy a night in until 4:00 in the afternoon. Without a menu in mind, I started taking stock of what ingredients were in the house. I came up with a delicious, although unconventional meal.
We had gluten-free gnocchi in the pantry, leftover honey baked ham, tomatoes, cilantro and jalapeños from my garden, some frozen spinach and mushrooms and plenty of dairy in the refrigerator. It seemed perfectly reasonable to me to blend the cultures of Italy, Mexico and the good ole deep south in order satisfy the hungry appetites of my family. The combined ingredients didn't make sense, but it was delicious. In the end, there were no leftovers and 2 very disappointed dogs that were deprived of table scraps.
Enjoy the recipe:
Ingredients:
1 lb. chopped up Ham
5 large mushrooms (chopped)
3 medium sized tomatoes (chopped)
2 cups frozen leaf spinach (drained)
Box Gluten- free gnocchi
3 jalapeños (seeded and diced)
2 Tbs. unsalted butter
2Tbs almond flour
1&1/2 cups chicken stock
3 ounces cream cheese (cut up)
½ cup whipping cream
½ tsp. garlic powder
Salt and pepper to taste
½ cup fresh cilantro (chopped)
1-cup shredded cheddar cheese
Pre-heat Oven to 275
Lightly grease casserole dish
Cook box of Gnocchi according to directions and set aside
Make a Jalapeño cream sauce: Melt the butter in large sauce pan.Whisk in flour until lightly browned.Gradually whisk in chicken stock.Add cream cheese and stir until melted. Add the cream. Add jalapeños, garlic powder and salt and pepper. Stir 3-5 minutes or until thickened. Remove from heat and add cilantro.
In prepared casserole dish, mix together the cooked gnocchi, jalapeno cream sauce, chopped ham, tomatoes, mushrooms and spinach.
Top with cheddar cheese
Bake in oven at 275 for 15 minutes until heated through and cheese is melty
Enjoy this messy blend of beautiful cultures.
 "We all take different paths in life, but no matter where we go, we take a little of each other everywhere." 
 Tim McGraw