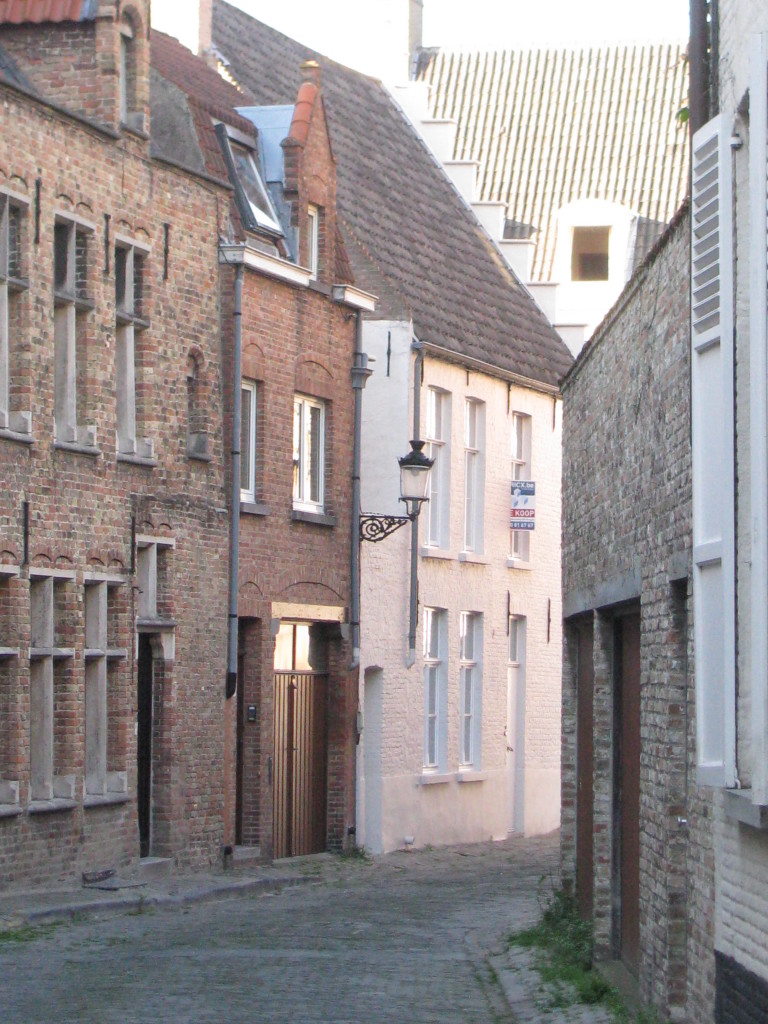 "Bess, I'm going to hang up the phone and your dad and I are going to pray."
It was all we could do and the first thing we should always do. This past weekend our daughter was 4,500 miles away in Amsterdam and locked out and alone on the street at 3:00 in the morning. She had gotten separated from her friends and abandoned by her roommate who had the key to their rented room. Her texts were laced with panic and as her phone battery bled out to 1% worth of power, isolation and fear overwhelmed her.
Pat and I were comfortably settled in our den watching the Alabama game with the other 3 kids accounted for and our 2 golden retrievers settled at our feet, but we felt equally as afraid and insecure. Our baby was alone and unsafe.
We held hands and prayed. We prayed lots of specific prayers for Bess and the roommate, but the deepest cry from our hearts was that God would protect Bess and get her to safety.
Over the next hour, I tracked her phone about every 5 minutes, knowing that if it began to charge, she had gotten inside and was safe. When her phone finally registered a charge, I texted her and held my breath as those beautiful 3 dots paced themselves on my screen. Bess texted that a woman who lived nearby had heard her crying and invited her in. She offered her tea, listened to her saga, charged her phone and gave her a place to sleep. Bess felt safe and relieved, but I was still spinning. It took me a little more time to trust this kind stranger and to trust that my daughter was safe.
God had answered our prayers expediently, lovingly and thoroughly, but He did it in a way that I hadn't expected or scripted and I was a little slow to thank Him. He always knows exactly what we need, but for some bizarre reason, I usually think I know better. I tend to think that I know exactly what I need and what my kids and church and community and country need. I have a plan for how and when all these things should happen and I am happy to tell God about it and ask for His help. I have a serious ego problem.
God doesn't need my help or direction. He is so patient with me and so generous to keep showing me His sovereignty and love. He keeps showing me this in His word. The very first miracle Jesus preformed was when he turned the water into wine at the wedding feast in Cana. His mother, Mary recognized that the wine had run out and she was concerned for the wedding host. She knew Jesus could fix the problem and so she presented the problem to Jesus. Mary didn't tell Jesus what to do or how to fix the problem. She just brought the problem before him and asked him to fix it. She trusted Jesus and Jesus preformed a miracle.
Every day that you and I wake up, we will be faced with problems. We will have monumental tasks, deadlines to meet and mountains to climb. As parents, we will cling and release, prepare and pray. When we pray, please remember that Our Heavenly Father cares so deeply about all of our problems. Go to Him first and go with a trusting heart. He does not need us to write the script for Him. He is present and working miracles in our homes and across oceans. Your problems are no match for our mighty God. All praise and glory be to Him alone. Hallelujah!
" When the wine ran out, the mother of Jesus said to him, "They have no wine." John 2:3 (ESV)

 "By this we shall know that we are of the truth and reassure our heart before him; 20 for whenever our heart condemns us, God is greater than our heart, and he knows everything." 1 John 3:19-20 (ESV)

"Your Father knows what you need before you ask him." Matthew 6:8 (ESV)
A script for Miracles