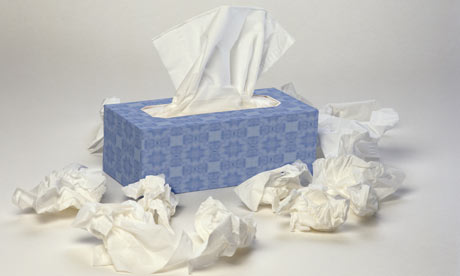 I have witnessed way too many tears fall this week. I sat next to a woman on a plane who cried all the way from California to Chicago. A precious friend shared the pain of her broken heart with me. A couple of my daughters have shed tears of frustration and failure. I have shed my own tears that streaked my cheeks with trails of fear and hopelessness. This world is a painful place, and sometimes I have no desire to rejoice in the "trials of various kinds".
I certainly am not going to tell any of you who are suffering that you need to rejoice. I have not responded with grace when well-meaning saints have encouraged me to rejoice in suffering. If you and I are going to rejoice like scripture tells us to do, we will need some major aid from the Holy Spirit and not some encouraging words from a middle-aged blogger.
Help is ours for the taking though. Where tears are healing and distraction numbs the pain, there is power in the Spirit and the miracle of a healed heart is possible. It is my habit to chronologically read through the bible. I have been studying the Old Testament for months and months; it will be summer before I reflect on the birth of Jesus, and I will rejoice like the shepherds abiding in the fields when I open the gospels. While I pursue Jesus in the Old Testament, I have discovered some amazing and very helpful things.
God's chosen people had lots of heartaches. They wept tears of hopelessness, fear, anger, and regret. They understood pain more acutely than most of us do. The God they cried to cared passionately for them and He fought for them. Over and over again, He addressed himself as "The Lord of Heaven's Armies." I have been marking that phrase in my bible and it is a brightly marked up jumble. God identifies himself this way 269 times in the Old Testament. He is the same God today.
Do you understand what this means? It means that there is an army in heaven. There is a battle raging. The most powerful, and awesome, creator God is leading the charge and He is fighting for you. You are a prize. You are worth it to Him. He has had to redundantly remind me over and over again that He is captain and Lord and He will win. He will wipe away every tear and He will be victorious.
Precious friends, take courage. Find comfort in the word. Let the triune God fill your soul with hope. The Lord of Heaven's armies is in love with you. He is winning the battle.
 "Despite all these things, overwhelming victory is ours through Christ, who loved us." Romans 8:37 (NLT)

 "But thank God! He gives us victory over sin and death through our Lord Jesus Christ." 1 Corinthians 15:57 (NLT)

"Who is the King of glory?

The Lord of Heaven's Armies—

he is the King of glory." Psalm 24:10 (NLT)

"The Lord of Heaven's Armies is here among us;

the God of Israel is our fortress." Psalm 46:11 (NLT)

"But the God of Israel[a] is no idol!

He is the Creator of everything that exists,

including Israel, his own special possession.

The Lord of Heaven's Armies is his name!" Jeremiah 10:16 (NLT)