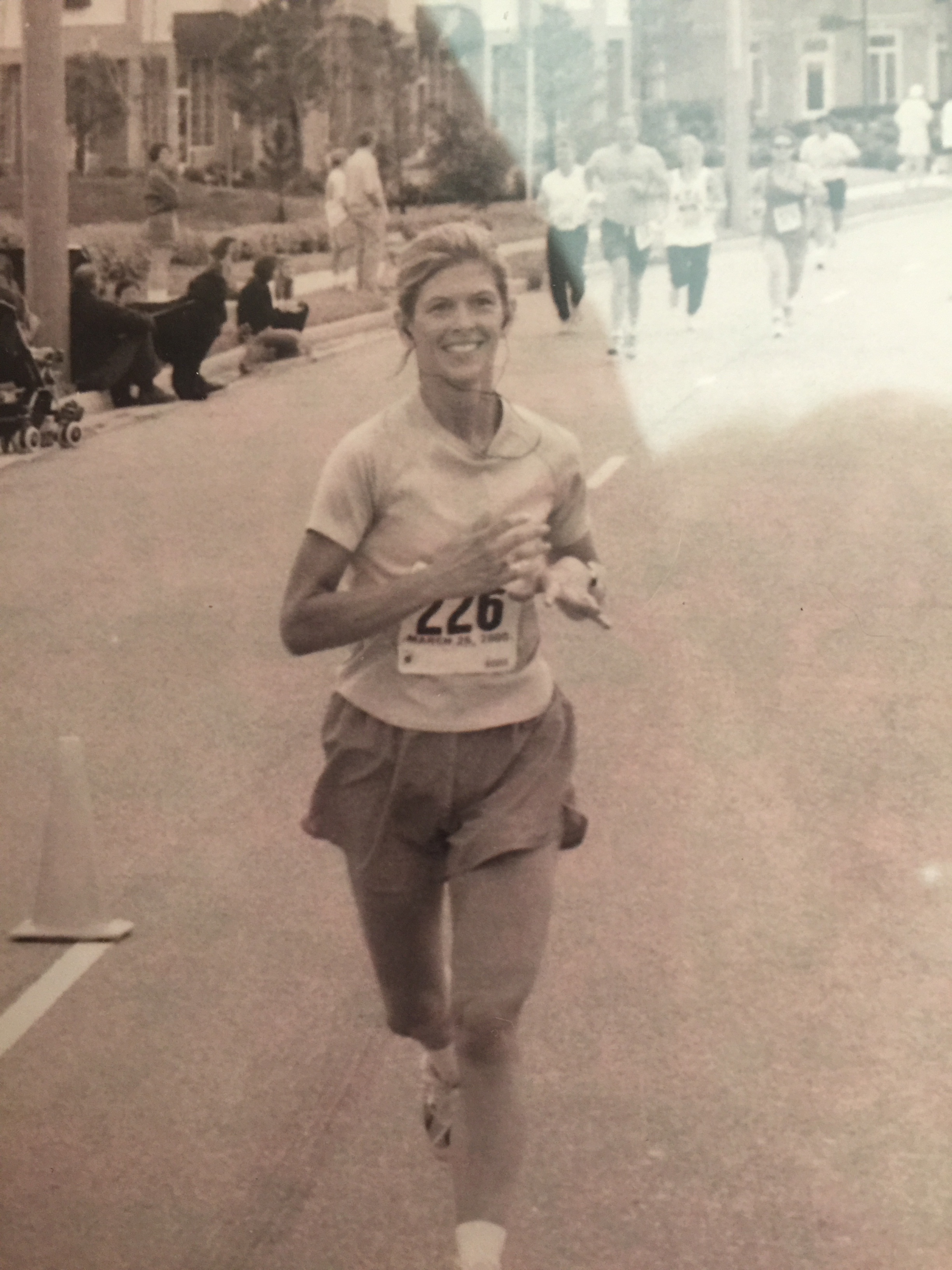 Running wears me out. Our oldest daughter is training for her first ½ marathon. She was home over the Easter holiday and while she was here she needed to get in a long run. When she finished, she laid on the floor while she tried to steady her breath. She took Advil before she soaked in her bath and still, she suffered. I remember the pain. In my 30's, I ran a bunch of marathons. Every marathon, I lost most of my toenails and my calves ached for days. I also broke a few bones in my hip, ruptured some ligaments and became convinced that no one really loves running. I said I loved it and I have heard lots of people talk about how much they love it, but no matter what affection you have convinced yourself of when it comes to running, the cold hard truth is that running is hard and running is exhausting.
I have read this Bible verse 100's of times, but today, it really spoke to my heart:
"He gives power to the weak,

And to those who have no might He increases strength.

Even the youths shall faint and be weary,

And the young men shall utterly fall,

But those who wait on the Lord

Shall renew their strength;

They shall mount up with wings like eagles,

They shall run and not be weary,

They shall walk and not faint." Isaiah 40:29-31 (NKJV)
Our loving and tender creator wants us to wait on HIM. The word "wait" is translated "to bind together like a cord".
The binding together of a cord is like the intertwining of ropes to make a stronger rope….so, when we wait on the Lord, we are binding together with the Father, Son and Holy Spirit. We cannot march through life and find joy through trials if we are not bound tightly together with a triune God. It is as impossible as running a marathon without weariness. You can try and wear a fake smile every mile, or you can rest in the one who gives power to the weak and live with a peace that passes understanding. Dear friends, I pray that each of us would daily wait upon the Lord and run our races without weariness and keep our eyes fixed on the finish line.